Prescription Lens Selections
Learn more about the available lenses!

You love the Icicles frames and now you need to select your prescription lenses. Below is a list of the lenses available in our Prescription Lens Program (PLP) and a description of their features and benefits. All PLP lenses are from first quality manufacturers and the lab that produces your lenses is state-of-the-art.
Our aim is to provide enough of a selection to meet your needs, while, hopefully, not overwhelming you with options. If you are strictly a day rider and want the best glare protection, then Polarized is a good choice. If you ride through the evening and into the night, or you want to be able to wear the same glasses indoors for a pit-stop, a Transitions® lens may be your best choice. 
The lenses you choose will be made to the specifications of your prescription* and mounted in your selected Icicles frames**, providing the superior vision you need on the road, or wherever you wear Icicles. You may even find yourself wanting more than one prescription pair to match the ride or to change your look. 
Please read all information carefully before you make a selection as prescription lenses which are made to your specifications are not refundable or exchangeable. Once you have made your choice, you can add your Lens along with the frames selection in the shopping cart.
 SEE BETTER. RIDE SAFER. 
 * Your prescription must be current, less than one year old, and be issued by a qualified optical professional.
 ** See Lens to Frame Charts page to ensure that your Lens/Frame/Prescription combination will work.
Below is a list of the premium quality prescription lenses available in our Prescription Lens Program. All of our prescription lenses are made from polycarbonate (poly) for greater impact resistance. That is great for safety, but the properties of poly limit the color availability for progressive lenses as compared to the single vision lenses. Colors with an asterisk are available in progressive lenses.
A note about the colors shown: The colors shown below are representative and the actual color will vary based on the lens selected and the screen on which you view.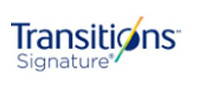 Transitions brand lenses automatically adapt to changing light conditions. Featuring exclusive Chromea7TM technology, it is the fastest and most responsive lens in all lighting and temperature conditions. These lenses block 100% of UV rays and help protect against harmful blue light from digital devices, screens and especially bright sun.
 Outdoors: Dark | Indoors: Fully Clear | Polarized: No | Behind the Wheel: Clear
 Available Colors 

Polarized lenses reduce glare by controlling the way that light passes through the lens to your eyes. Polarization allows the passage of vertically oriented light waves that allow you to see what you need to see, and blocks horizontally aligned waves that cause glare from reflections off road and other surfaces. Our lenses provide 100% UV protection and, like our other prescription lenses, are made of polycarbonate for increased strength and shatter-resistance.
Outdoors: Dark | Indoors: Dark| Polarized: Yes | Behind the Wheel: Dark
 Available Colors

Unlike polarized lenses, tinted lenses do not control what wavelengths of light pass through the lenses, they just reduce the intensity of the light. While we think polarized is the best option for most riders, some prefer the vision provided by non-polarized lenses and the fact that LCD screens, which fill society, are easier to view. These lenses also provide 100% UV protection and, like our other prescription lenses, are made of polycarbonate for increased strength and shatter-resistance.
Outdoors: Tinted | Indoors: Tinted | Polarized: No | Behind the Wheel: Tinted
 Available Colors

Our mirror coatings can be applied to all our available lenses, except for HD Road. Colored mirrors can help to crank up your look with a little added style.
Available Colors
AR – Anti-Reflective No-Glare Lenses
AR stands for Anti-Reflective, and AR lenses provide clearer vision, reduced glare - night and day, and are easier to keep clean than glasses without AR. Advanced technology AR coatings nearly eliminate the reflected light, which can cause glare, and that allows more light to enter the eye for visual sharpness. AR is especially beneficial in reducing the "flare" effect from oncoming headlights at night. Certain layers added in the AR process cause water to bead up and roll off more readily and oily smears from fingerprints to be easily wiped away.
Transitions Signature Lenses get an additional benefit from AR since they are fully clear when indoors. AR helps reduce reflections and people can see your eyes more clearly. 
For mirrored lenses, the AR is only applied to the backside of the lens and provides protection from reflections of light entering from behind the lenses. 
Whichever lens type you select, adding AR will improve your visual comfort and acuity, resulting in reduced eye strain and a better, safer ride.